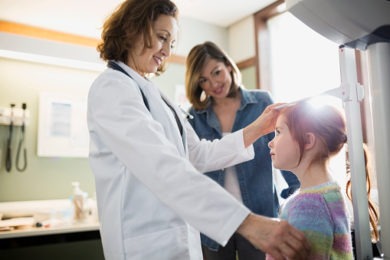 MADICUC
A metagenomic approach to diagnosis, induction and maintenance of deep remission following exclusive enteral nutrition in pediatric Crohn's Disease.
Principal Investigator:
Johan Van Limbergen, MD, MRCPCH, PhD
Division of Gastroenterology, Department of Pediatrics
IWK Health Centre and Dalhousie University
Inclusion:

Diagnosed with ulcerative colitis (UC)
Have been, or are being, admitted to the hospital for intravenous (IV) steroid therapy
Purpose: Patients with ulcerative colitis (UC) may sometimes experience disease symptoms or 'flares' that require treatment with intravenous (IV) steroids, which are administered in the hospital. Some patients will respond to IV steroid therapy but other will not, and there is currently no way of predicting individual response.
For recruitment, 120 people who have UC and who are going to be treated with IV steroid therapy will participate in the study. This may include children and adolescents in the gastroenterology (GI) clinic at the IWK Health Centre in Halifax, NS as well as adults recruited from other sites of the Nova Scotia Health Authority.
For this study, we will examine changes in the microbes that live in the intestine of UC patients undergoing IV steroid therapy to identify factors that could help doctors predict whether a person's UC will go into remission following IV steroid therapy. We hope that this will allow patients and families to make decisions about other treatments rather than staying on steroid therapy if it is not working.