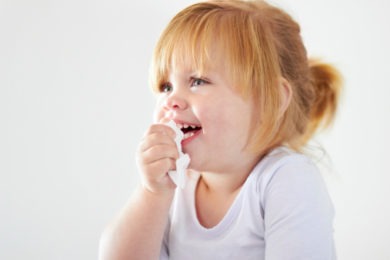 VEOIBD
PRO-KIIDS and NEOPICS Retrospective Cohort Study of Very Early Onset IBD (VEOIBD)
Site Principal Investigator:
Johan Van Limbergen, MD, PhD, MRCPCH
Division of Gastroenterology, Department of Pediatrics
IWK Health Centre, Halifax, NS, Canada
Inclusion/exclusion criteria:
Diagnosis of Inflammatory Bowel Disease (IBD)
The patient's age at diagnosis is under six years old.
The diagnosis date is between 2008 and 2013.
Source documentation is available for review.
Ineligible patients: patients who do not have IBD, but instead have a primary immunodeficiency and may be managed as IBD patients and/or are on therapies used for IBD.
Study sponsor: Crohn's and Colitis Foundation of America (CCFA)
Purpose: To describe the clinical and phenotypic characteristics of very early onset inflammatory bowel diseases (VEOIBD) at presentation, and to describe the use and outcomes of medical and surgical therapies among VEOIBD patients. We would also like to better elucidate the natural history of VEOIBD.
This is a global, multi-centre retrospective case cohort study that will involve retrospective review of patients' charts who were diagnosed at UNC Children's Hospital from 2008-2013 with inflammatory bowel disease before the age of six years old. We will undertake approximately 500 cases of VEOIBD including: 250 cared for at participating CCFA PRO-KIDS Network sites (which includes the IWK Health Centre), and 250 cases from the SickKids (Toronto) and Boston Children Hospital sites.
Statistical analysis of this pilot data will hopefully form the basis for future longitudinal prospective studies of VEOIBD.