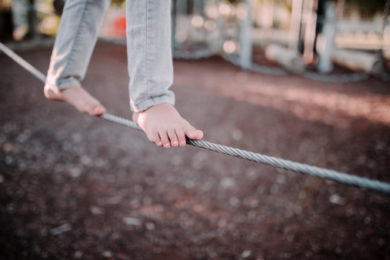 RISK
Risk Stratification and Identification of Immunogenetic and Microbial Markers of Rapid Disease Progression in Children with Crohn's Disease
Site Principal Investigator
Anthony Otley, MD, MSc, FRCPC  
Division of Gastroenterology, Department of Pediatrics   
IWK Health Centre and Dalhousie University
Sponsor:
Crohn's and Colitis Foundation of America
Purpose: To design a risk model for Crohn's Disease (CD) patients.
The overall objectives of the study are to improve our understanding of the factors that diminish and those that accelerate disease progression. The study proposes to develop and validate a risk model for predicting severe disease course by identifying clinical, immune, genetic and bacteriological risk markers in children with newly diagnosed CD. Outcomes of the study could lead to improved therapeutic intervention strategies, and to develop new classes of therapeutics and CD preventatives.
RISK is an observational study in which approximately 2000 children 16 years old or younger at the time of diagnosis will be invited to take part. About 50 different sites from the United States and Canada are involved. At the IWK Health Centre we will enroll about 60 patients.