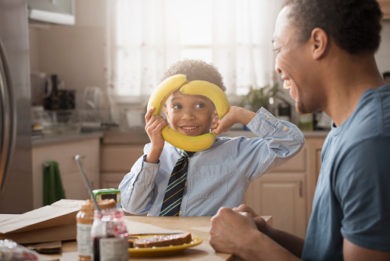 The CDED Study
Comparison of Partial Enteral Nutrition (Modulen) with a Crohn's Disease Exclusion Diet (CDED) to Exclusive Enteral Nutrition (Modulen) for Treatment of Pediatric Crohn's Disease. A prospective randomized controlled trial.
Sponsor: Funding provided by Research Services, IWK Health Centre and Department of Pediatrics, Dalhousie University with nutritional support provided by Nestle Canada
Principal Investigator:
Johan Van Limbergen, MD, PhD, MRCPCH
Division of Gastroenterology, Department of Pediatrics
IWK Health Centre, Halifax, NS, Canada
Inclusion Criteria:

Diagnosed with Crohn's disease
Between 4 and 17 years old, inclusive
Purpose: Recent research indicates that diet plays an important role in the onset and symptoms of inflammatory bowel disease (IBD), including Crohn's disease (CD). A new medical nutritional therapy or diet has been developed to help treat children with CD and it is called the Crohn's Disease Exclusion Diet (CDED).
The goal of this study is to develop and evaluate an interactive online education platform designed to facilitate dietary changed in pediatric CD. We will evaluate the effectiveness of the website by measuring participant's reactions to the website, their knowledge, acceptance and use of the CDED. This study will provide information on the usefulness of the website as a tool for helping individuals change their diet. It will also help us understand how feasible the CDED is in Canada.
The study is being conducted at three pediatric hospitals in Canada and nine hospitals in Israel. Approximately 80 children and adolescents will take part in this study. About 15 children and teenagers will take part at the IWK Health Centre.