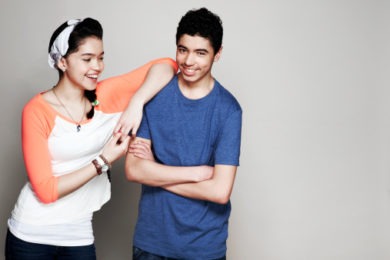 iPeer2Peer Program Study
The iPeer2Peer Program for Youth with Inflammatory Bowel Disease: A Randomized Controlled Trial is a study testing how well the use of an online peer support program to improve the overall well-being of teens with IBD.
The sponsor/funder of this research is The Hospital for Sick Children and Crohn's and Colitis Canada.
For people who are:
Diagnosed with inflammatory bowel disease (IBD)
12-18 years old
Able to speak and read English
Access to a computer, smartphone or tablet capable of using free Skype software
Willing and able to complete online surveys
What's involved?
12-week online peer mentoring program with a trained peer mentor
Answering a set of surveys at 3 different points in time
Have an end-of-study 30-minute interview
contact us to participate