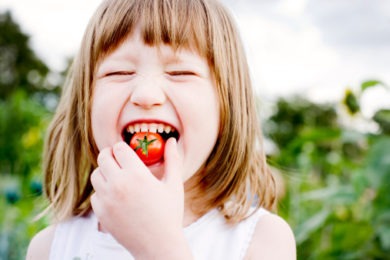 The UC Diet Study
Use of a Novel Diet (UC DIET) Targeting the Microbiota for Treatment of Mild to Moderate Active Pediatric Ulcerative colitis: An open label pilot study.
Principal Investigator:
Johan Van Limbergen, MD, FRCPCH, PhD
Division of Gastroenterology, Department of Pediatrics
IWK Health Centre and Dalhousie University
Inclusion criteria:

Funding Agency: Canadian Institutes of Health Research (CIHR)
Purpose: Recent research indicates that diet plays an important role in the onset and symptoms of inflammatory bowel disease (IBD), including ulcerative colitis (UC). A new medical nutritional therapy or diet has been developed to help treat children with UC and it is called the UC diet or UCD.
The goal of this study is to develop and evaluate an interactive online education platform designed to facilitate dietary changed in pediatric UC. We will evaluate the effectiveness of the website by measuring participant's reactions to the website, their knowledge, acceptance and use of the UCD. This study will provide information on the usefulness of the website as a tool for helping individuals change their diet. It will also help us understand how feasible the UCD is in Canada.
Twenty (20) children or adolescents aged 8 to19 years old who have been diagnosed with UC and receive care at the gastroenterology (GI) clinic at the IWK Health Centre will participate in the study.
contact us to participate