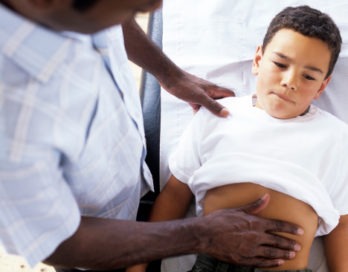 TUMMY-UC
Development of the Patient Reported – Outcome Pediatric Ulcerative Colitis Activity Index (PRO- PUCAI)
Site Principal Investigator:
Anthony Otley, MD, MSc, FRCPC
Division of Gastroenterology, Department of Pediatrics
IWK Health Centre and Dalhousie University
Lead Study Investigators:
Dr. Anne M Griffiths
Dr. Dan Turner
Inclusion/exclusion criteria:
Diagnosed with Ulcerative colitis
Is between the ages of 4 and 17
Study sponsors: Dr. Dan Turner and the Shaare Zedek Medical Center, Jerusalem, Israel and Dr. Anne Griffiths and The Hospital for Sick Children, Toronto, Ontario
Purpose: To create a validated patient reported signs and symptoms index for pediatric Ulcerative colitis (UC).
Recent regulatory guidelines mandate that items measuring the signs and symptoms of ulcerative colitis in clinical trials should be scored directly from the patient without a proxy. We therefore aim to develop the PUCAI into a questionnaire that can be filled out by patients independently. The new questionnaire will be called the Patient Reported Outcome (PRO) for pediatric UC also referred to as TUMMY-UC, in which items will be generated based on the reported level of importance according to patients. The index is intended to be to be used in pediatric UC patients to determine how much active disease they have. The scoring of the TUMMY-UC index will yield a new PRO score. An additional observer reported outcome (ObsRO) measure will be created for those children who cannot self-report.
Approximately 600 children and teenagers who have ulcerative colitis and are between the ages of 4 and 18 years will be asked to participate in the study at hospitals in: Canada, the United States, the United Kingdom and Israel. At the IWK Health Centre, we expect to enroll between 80 and 100 ulcerative colitis patients. Guardians will also be asked to take part.
contact us to participate