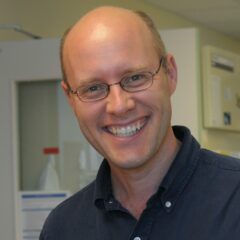 Anthony Otley MD MSc FRCPC Head, Division of Gastroenterology and Nutrition
Dr. Otley is Head, Division of Gastroenterology and Nutrition at the IWK Health Centre and Professor, Department of Pediatrics and Medicine, Dalhousie University, Halifax, Nova Scotia.
Major research interests include clinical trials, and in particular the development and evaluation of outcome measures used in pediatric clinical trials. Development of disease-specific health related quality of life questionnaires for children with Inflammatory Bowel Disease (IBD) (the IMPACT questionnaire), and Post-liver Transplant (the PeLTQL questionnaire) are two examples. Other research areas include use of enteral nutrition as primary therapy in the management of Crohn's disease, with special interest in understanding the role the gut flora may have to play.
Dr Otley is the Maritime principal investigator of the CHILD-CIHR Canadian pediatric IBD Network. This is a one of a kind Network which brings together the pediatric IBD clinics from across Canada – the centre piece project of this Network is enrolling and following newly diagnosed pediatric patients with IBD over time. He is leading the patient engagement work for this project.
Dr Otley is also the Maritime key applicant, and pediatric lead for the Inflammation, Microbiome, and Alimentation: Gastro-Intestinal and Neuropsychiatric Effects: the IMAGINE-SPOR chronic disease network, which is a $32 million dollar study to explore the relationship between the gut microbes (bacteria, viruses, fungi), bowel disorders [IBD and irritable bowel syndrome (IBS)] and mental health outcomes – to see how manipulating the gut microbes through dietary interventions, antibiotics, probiotics and fecal transplantation may improve the GI and mental health outcomes.
He is the founder of Camp Guts&Glory, the first week long camp for kids and teens with IBD in the Atlantic provinces, held for the past six years at Brigadoon Village in the Nova Scotia Annapolis Valley.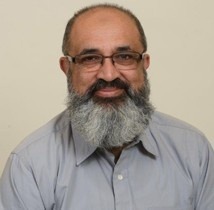 Mohsin Rashid MBBS MEd AGAF FRCP(C) Gastroenterologist
Dr. Rashid is a gastroenterologist and a Professor of Pediatrics with cross appointments as Professor in Department of Medicine and in the Division of Medical Education, Faculty of Medicine, Dalhousie University.
Dr. Rashid has a busy clinical practice at the IWK Health Centre. His academic interest is in medical education while his clinical and research interest is in celiac disease. As a member of the Professional Advisory Board of the Canadian Celiac Association (CCA) (www.celiac.ca), he assists the organization in providing services and support to persons with celiac disease through programs of awareness, advocacy, education and research. He has authored several research papers and review articles on celiac disease and has lectured extensively at national and international meetings with the objective of increasing awareness of this disorder amongst the health care professionals.
Dr. Rashid was the Principal Site Investigator on the multi-centre research study looking at the prevalence of malnutrition, its management and impact in hospitalized Canadian pediatric patients. He is also the Principal Site Investigator for the Canadian Biliary Atresia Registry which collects data on the clinical course and outcome of all children with biliary atresia in the country. Within the Division of Gastroenterology and Nutrition, he is a collaborator on several research studies on inflammatory bowel disease.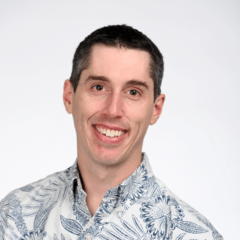 David Burnett MD MSc FRCPC Gastroenterologist
Dr. Burnett is a pediatric gastroenterologist at IWK Health and an Assistant Professor in the Department of Pediatrics and Medicine, Dalhousie University, Halifax, Nova Scotia.
In addition to clinical and teaching duties, Dr. Burnett's primary research focus is pediatric eosinophilic esophagitis (EoE). He continues to collaborate with other specialists across the country on a new Canadian EoE research network, with many upcoming projects on the horizon. He also collaborates within the local division, assisting with multiple ongoing clinical inflammatory bowel disease medication trials.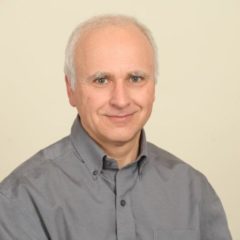 Andrew Stadnyk PhD Research Investigator
Dr. Stadnyk is a research investigator in the Division of Gastroenterology and Nutrition at the IWK Health Centre, and Professor in the Departments of Pediatrics and Microbiology & Immunology, Faculty of Medicine, Dalhousie University. Dr. Stadnyk received his Ph.D. at McMaster University, Hamilton, Ontario and subsequent postdoctoral training at the Seattle Biomedical Research Institute, Seattle, Washington, USA. He joined Dalhousie University and the (then) IWK Children's Hospital in 1990. Moving through the academic ranks, Dr. Stadnyk was promoted to full Professor in 2006.
Dr. Stadnyk's major research interest is in inflammatory diseases of the gastrointestinal tract, in particular, the contribution of the epithelium to inflammation including during inflammatory bowel disease and infectious colitis. He recently has included investigations into the roles of the epithelium and complement system in regulation of the gut microbiome. Through collaborations he has applied his expertise to study complement and chemotherapeutic drug induced mucositis. Dr. Stadnyk is a founding member of the Centre for Comparative Genomics and Evolutionary Bioinformatics "Integrated Microbiome Resource" at Dalhousie University.
Dr. Stadnyk enjoys sharing his science with the public and was acknowledged for this activity by the Crohn's and Colitis Foundation of Canada awarding him their "Research Leadership" honor in 2010, and by the Halifax Discovery Centre choosing him as a finalist in their Science Champion category in 2014.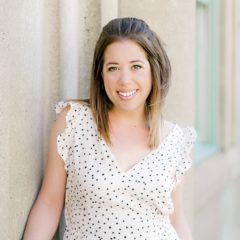 Amy Grant PhD Research Associate
Dr. Grant has been engaged in health research since 2013 after completing her PhD in Social & Developmental Psychology from Wilfrid Laurier University in 2011. Her work has primarily focused on improving the measurement and understanding of factors that affect outcome assessment in Inflammatory Bowel Disease (IBD). More specifically, she is interested in health related quality of life (HRQOL) in pediatric patients with IBD, and in pediatric patients who have received a liver transplant. Dr. Grant is also involved in a large international study being led by Dr. Otley, which is developing a patient-reported outcome measure of disease state in pediatric Crohn's Disease. In addition to the lines of work mentioned above, patient-oriented-research – ensuring the lived experiences of patients are part of research, is another area of focus to her work.
Bradley MacIntyre BScH Gastroenterology Research Manager & Clinical Research Coordinator
Brad started working with MIRA Peds in 2009 as the Research Assistant after receiving a Bachelor of Science with Honours in Neuroscience from Dalhousie University. As his research experience grew through working on many different MIRA Peds studies, his position evolved over time to Research Manager. He holds administrative responsibilities that facilitate the success of research studies by supporting the gastroenterologists and MIRA Peds staff members. Brad coordinates the clinical research studies which the gastroenterologists use to investigate different ways to treat diseases. These studies can provide patients additional treatment options and access to therapies not yet available outside of a research study.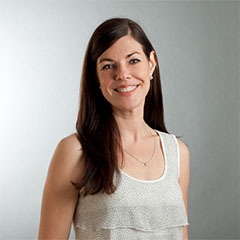 Amy Postmaa BSc MA Research Coordinator
Amy is a Research Coordinator who has been working with MIRA Peds since 2010. She has a BSc with honours in Biopsychology from Mount Allison University and an MA in Special Education from the University of British Columbia. As a research coordinator Amy is involved in many aspects of research, including patient recruitment and engagement, collecting and reporting data, adherence and applications to research ethics, and communicating with other study sites and monitoring bodies. One of the major projects she is currently organizing is the CIDsCaNN study, a network project across Canada that follows newly diagnosed IBD patients. Although the majority of her work time is spent at her desk, she particularly appreciates getting to connect with patients and their families. When she is not at work, she is busy enjoying time with her three kids.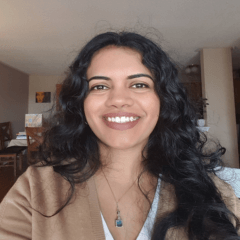 Sharlene Rozario BSc Research Coordinator
Sharlene is a Research Coordinator who has been working with MIRA Peds since June 2019. She holds a Bachelor of Science in Psychology from Acadia University. Sharlene collaborates as a global coordinator for TUMMY-CD, which aims to create a validated patient and observer reported signs and symptoms index for pediatric Crohn's Disease patients and their caregivers. In her free time, Sharlene loves reading and spending time with her friends and family.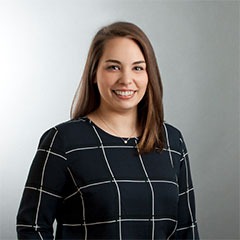 Jenna Hatfield BA BScHP Research Assistant
Jenna is a research assistant who has been working with MIRA Peds since January 2016. She holds a Bachelor of Arts in Sociology and a Bachelor of Science in Health Promotion from Dalhousie University. As a research assistant, Jenna is part of most of the research studies that happen here at MIRA Peds. One of her main roles is working with patients and families to let them know about current research studies and helping them make an informed decision about which studies they would like to take part in. She also communicates and organizes upcoming study visits and study related tasks. In her spare time, Jenna enjoys going home to the Valley to visit with her family.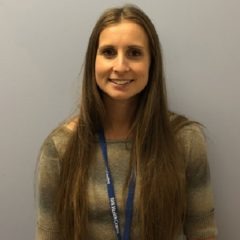 Erin Carmody BSc MScAHN PDt Clinical Dietitian
Erin is a Clinical Dietitian with the Division of Gastroenterology and Nutrition at the IWK Health Centre and has been working with MIRAPeds since August 2019. Erin holds a Bachelor of Science in Biology from UPEI, a Bachelor of Science in Human Nutrition from the University of Alberta and a Master of Science in Applied Human Nutrition from MSVU. Erin is involved in a number of MIRA Peds studies. Erin cares for patients with a variety of GI conditions including IBD, celiac disease, intestinal failure, liver disease, IBS and others. Outside of work, Erin enjoys playing sports and making trips to PEI to visit her family.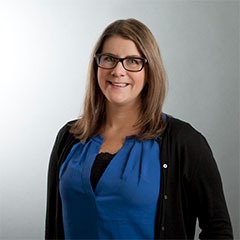 Jennifer Haskett BSNH PDt Clinical Dietitian
Jennifer is a clinical dietitian with the Division of Gastroenterology and Nutrition at the IWK Health Centre. She graduated from Acadia University in 2003 with a Bachelor of Science (Honours) in Nutrition and completed a graduate dietetic internship program through Capital District Health Authority (CDHA) in Nova Scotia. Jennifer worked briefly as an Administrative Dietitian at CDHA before joining the GI team at the IWK in 2005. Jennifer also has experience working in GI research, and as a Clinical Dietitian in the areas of General Pediatrics and Pediatric Hematology and Oncology at the IWK.
Jennifer has served on the Board of Directors for the Canadian Celiac Association—Nova Scotia Chapter, and founded Camp Silly-Yak, a week-long summer camp for children with celiac disease, held at Brigadoon Village in the Annapolis Valley. She was the lead in developing multi-disciplinary telehealth education sessions on celiac disease for patients and families across the Maritimes. Jennifer is involved in teaching dietetic students, as well as students from other disciplines and in 2014, was awarded the Silver Spoon award in recognition of her support of resident education.
Jennifer cares for patients with a variety of GI conditions including IBD, celiac disease, intestinal failure, liver disease, IBS, and others. She works as part of the multi-disciplinary team to care for GI patients and families on both an inpatient and outpatient basis.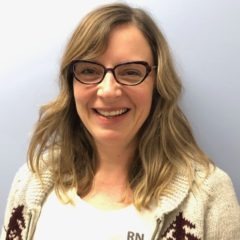 Linda Lane BScN, RN Gastroenterology Nurse Coordinator
Linda has been a nurse coordinator in Gastroenterology since 2018. Linda comes to MIRAPeds with over 20 years of pediatric nursing experience at the IWK and a former research assistant for Cancer Care Nova Scotia. She enjoys teaching, care coordination and developing new projects to improve the quality of care provided in the clinic. In her spare time Linda enjoys walking and biking.