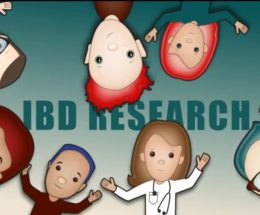 Competition Winner: Pediatric IBD Top 10 Research Priorities Video
We have great news from our Patient Engagement Committee! Using funding from the Nova Scotia Health Research Foundation they have created a 5 minute video about patient, caregiver and clinician priority setting partnership's work to identify the 10 ten shared research...
+ read more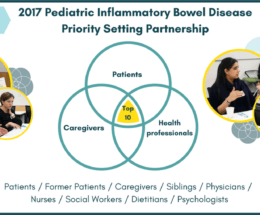 2017 Pediatric Inflammatory Bowel Disease Priority Setting Partnership
#IBDTop10 Reveal: 10. What is the optimal approach to diagnosis (education, psychological support, diagnostic tests) in pediatric patients with IBD? 9. What is the impact of access to psychological/mental health support in the management of pediatric IBD? 8. How does an early diagnosis of IBD...
+ read more